Arora Family Chiropractic Reviews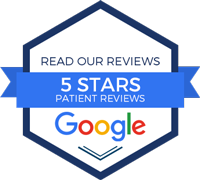 What Our Winnipeg Patients Say
At Arora Family Chiropractic we love when patients share with us their feedback and comments after chiropractic care. Please read our patient testimonials below to see what other people have achieved through their tailored treatment plans with us.
Share your stories too! Click here to send us your feedback so that we can help to spread the word about the benefits of natural Arora Family Chiropractic care.
For more information or to schedule an appointment call or email us today.
I would highly recommend Arora Chiropractic!
"I would highly recommend Arora Chiropractic! I had some hip pain after pregnancy and I started feeling so much better after only a couple of sessions with Dr. Arora, I wish I had gone to him earlier. He gave me such useful information about the treatment and he is very knowledgeable, skilled and professional. Also, the ladies at the reception are so kind, they made my visits so easy-going. Thank you to the whole team! I will definitely keep visiting you!"
– Filiz A.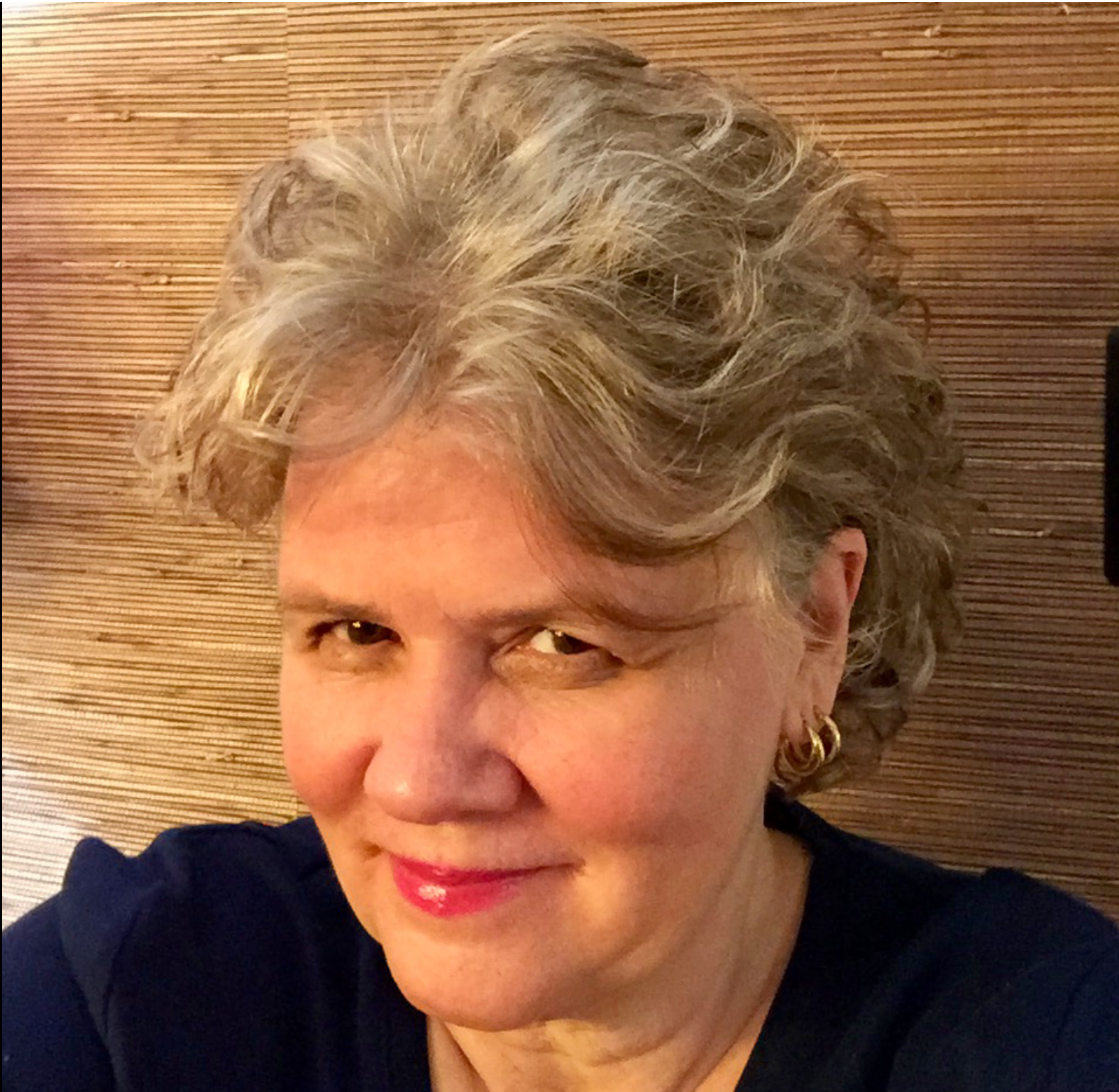 Dr Arora is a kind, compassionate and thorough Chiropractor.
"I have Myalgic Encephalomyelitis/Chronic Fatigue Syndrome (ME/CFS).  ME/CFS is a chronic neuro-immune disease that causes complex symptoms in multiple systems in the body (WHO). The cause is unknown, although in many cases ME/CFS is preceded by a viral illness or untreated bacterial infection from which the patient never recovers.
Prevalence is growing as the current pandemic has revealed COVID-19 to be among the many viruses capable of triggering the myriad of symptoms present in patients living with ME/CFS.
The Chiropractic care I receive at Arora Family Chiropractic is excellent. I have chosen a number of integrative modalities to reduce symptoms and improve my quality of life including the wholistic approach of Chiropractic care. Dr. Arora balances my central and autonomic nervous systems and this improves my health in general and my musculoskeletal issues such as hip dysplasia and spinal stenosis.
The office is very welcoming and friendly. Dr Arora is a kind, compassionate and thorough Chiropractor. He cares about his patients and I strongly recommend him."
– Bev Friesen
Coordinator
MB ME/CFS Support Group Inc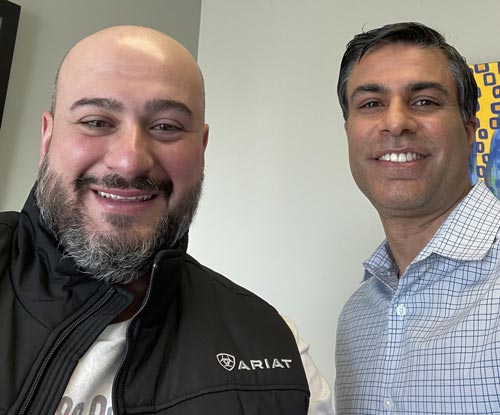 They are knowledgeable and use various techniques to alleviate my pain.
"Dr. Arora and athletic therapist, Ashley have helped me with my lower back and sciatica problems that I had been suffering for such a long time. They are knowledgeable and use various techniques to alleviate my pain. The clinic staff are also wonderful!"
– Levent U.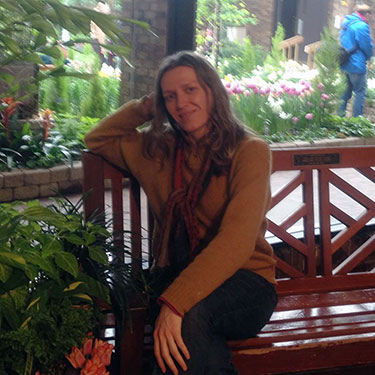 Increased Energy and Feeling Happy For No Reason!...
"I love the feeling of perfect alignment my body is experiencing more often now. I first came to Dr. Arora almost two years ago due to pain in my neck and shoulder. Right after the first treatment I experienced an increased energy and feeling good. After a year and a half of regular weekly visits my body started holding alignments for longer periods of time and I am able to lead a more active life as a result of having more energy and zest for life. I am also able to to enjoy my Qigong practice on a regular basis now to support my health goals. Before it was challenging to have a regular Qigong practice to destress after a busy workday due to a lack of energy. As an ancient daosist teaching says: "Spine is the highway of Qi (energy). I can now feel an abundant flow of energy running along my spine freely and I enjoy life more. Thank you Dr. Arora and an excellent support team for your contributions to my health and wellbeing."
– Oleksandra B.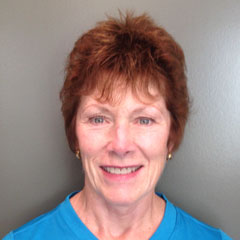 I Have Returned to an Active Lifestyle...
"I suffered with two bulged discs in my low back for five years. I learned about spinal decompression treatment. After some research, I found Arora Family Chiropractic. I contacted them for an assessment. I started treatment and it healed my discs. and I am now PAIN FREE. I am happy to say I have returned to an active lifestyle including golfing and yoga! Dr. Arora also suggested I would benefit from treatment for my central nervous system. With his chiropractic care, I have no more headaches, brain fog, and my digestive system has improved! As a result of treatments at Arora Family Chiropractic, my overall health and wellness has greatly improved. Thank you Dr. Arora and staff!"
– Madge M.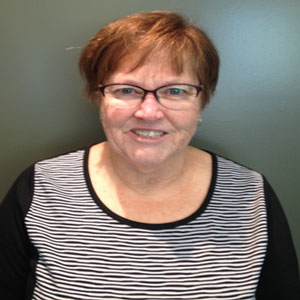 I Felt Immediate Relief...
"After suffering from intense sciatic pain for several weeks, unable to sit, stand, walk, or sleep, I went to see my family doc but all he offered was pain killers. I wanted to address the cause and fix it, not mask it. I remembered visiting Dr. Arora years ago so I made an appointment for this issue. Great decision on my part! I felt immediate relief from the debilitating pain with the first treatment. Subsequent visits have continued to decrease the pain and I am functional again. Thank you Dr. Arora!"
– Patti C.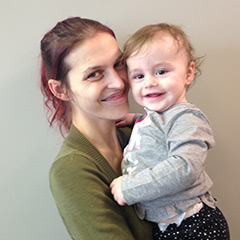 We Love Our Weekly Visits to Dr. Arora...
"I met Dr. Arora about 7 years ago when my aunt started going to him. At the time I was not ready to believe my back problems were truly problems. After watching my aunt going for years and how well her life got, I made an appointment for my daughter who was 2 months when she got her first treatment. She almost never slept and had to take ovol due to gas build-ups. After a week of seeing Dr. Arora, she started to sleep better and we stopped having to use ovol as she'd pass gas naturally. Not long after, we got my husband to go due to the back problems he had for years. He also started sleeping better and also has more energy. So I finally gave in and started seeing him also. I felt a lot better, as my back problems are not as bad as what they were. A full family treatment is what we get and now at just over a year of age, my daughter loves her weekly visits to Dr. Arora and she's always happy to see him!"
– Katie G.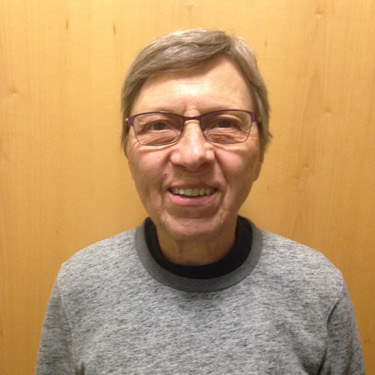 Emotionally & Physically Better...
"It was not until after I retired that I realized how much chronic stress I held in my body. I've been seeing Dr. Arora for one year. I started multiple weekly appointments and now I'm down to weekly appointments. I can finally feel emotionally and physically better with more energy! My sleep pattern has improved. I'm extremely satisfied with the service and the results I have received at Arora Family Chiropractic."
– Millie D.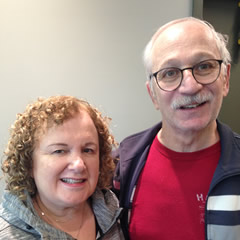 We Both Feel Comfortable Coming to the Office...
"Both my husband Brian and I are being treated by Dr. Arora for different reason. I had a very tight spine, hips, suffered from Seasonal Affective Disorder and had tingling in my hands and feet. Brian, who has had a brain tumour and several strokes over the last twenty five years, had come because he was having headaches, back, hip, and posture issues. After regular visits to Dr. Arora's office, my tingling has disappeared as did the tension in my back. As a result, winter blues seems to have completely disappeared. Who would have thought that regular visits for his Torque Release Technique could make such a difference in my life! Progress is steady for Brian as he continues the Torque Release. Although Brian will always need to use his walker to support his balance, he can at least hold himself straighter and his posture has improved! His headaches are under control and his hips and back aren't an issue anymore. We both feel comfortable coming to the office. Laurie is welcoming and Dr. Arora always listens to any concerns we have and addresses the problems immediately. Thank you!"
– Brian and Wife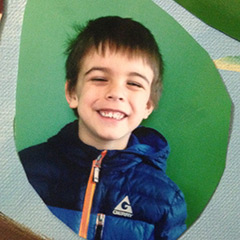 A Much Happier Kid...
"I started with Dr. Arora for a pelvic dysfunction issue in April 2019. I noticed a pamphlet in the office about the benefits of chiropractic care in children. I decided to bring my son for an assessment. My son is 5 years old and always been a very lazy/tired/chill kid. Even as an infant, people commented on how quiet and sleepy he was. He would typically sleep past 9am and I was used to having to wake him. He would then have a few naps throughout the day that he would have to be woken from. He is also a very "weak" kid. He did not play very much as he seemed to not have the mobility or energy level to do so. We had taken him to his pediatrician, done test after test, blood work, and specialists. So then came Dr. Arora. The day after his first treatment there was a pretty significant change. Myself, my husband, grandparents, daycare workers, and cousins all mentioned what a different kid he is. Its very common 4 months later to get a comment on how much energy he has! His speech is improving, his mobility is increasing every day, he wants to bike and run and jump off things and go to the play ground everyday! No more long naps. No more having to be woken up in the mornings. I'm super grateful for the change and my son seems like a much happier kid which is the most important. My only regret is not trying this sooner for him. Dr. Arora is great with him and my son is excited to go get adjusted. I highly recommend his services."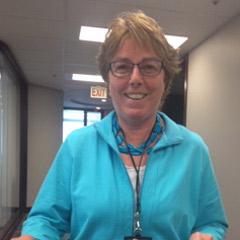 Feeling Much More Positive and Energized...
"I first went to Dr. Arora after seeing an advertisement in the newspaper as I had a very painful case of plantar fasciitis. I had a very successful and gratifying healing experience with Ashley Burr, Athletic Therapist, whose treatment included shockwave therapy, making me able to walk without the excruciating heel pain. She spent the extra time to explain the treatment until I completely understood all aspects. I am so glad to have made that initial phone call for an appointment. As well, I entered a treatment program with Dr. Arora for Chiropractic care which has helped my overall health immensely. I suffer from a painful chronic condition, Crohn's Disease, which has caused pain and stress, both bodily and emotionally. During his care I realized I was suffering immense stress without even realizing it, which caused body aches and emotional pain. Through his torque release treatment I am sleeping better, have fewer headaches, less overall pain and just feeling much more positive and energized. Dr. Arora and his Medical Team's care and compassion is top notch!"
– Karen C.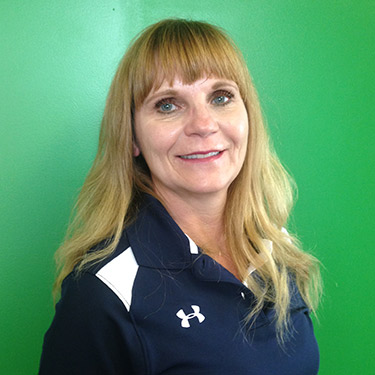 Amazing Team of Experts...
"Life threw me a curveball that had me dealing with lower back pain, limited mobility, and sciatic nerve pain. I've been seeing Dr. Arora for 6 months and I can finally bend! Recently I added Ashley Burr to my recovery program. Her knowledge is extensive! The minute you walk into the clinic, Laurie, the CA is there to welcome
you. I have never met a more dedicated, caring, and knowledgeable team of experts. Without them, I would have never been feeling as great as I do. The words "thank you" is simply not enough!"
– Donna M.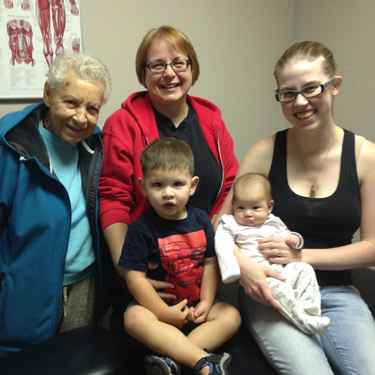 Chiropractic is a Lasting Remedy...
"My first meeting with Dr. Arora was about one and a half year ago, and I have found his method of chiropractic care to be a lasting remedy for me. Two years ago, I dreaded vacuuming, snow clearing, and my favourite pastime, gardening, as I knew my back would give me so much pain for days, just from a couple of hours of bending and stretching. But today, I can work for one to two hours, aching yes, but after an hour of rest, I can start over again, with no after effects. Dr. Arora always listens to what you have to say, and will make suggestions as to how to help yourself with the healing process. I would certainly recommend his service to anyone, as I have done with my family. And they also concur with my remarks!"
– From the Matriarch of 4 Generations of Patients!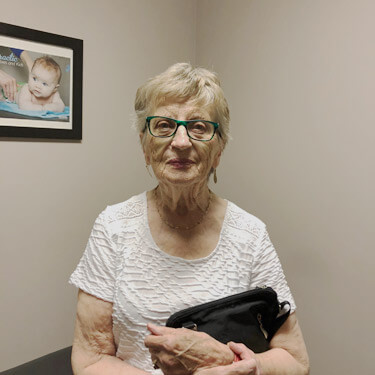 Pain Relief and Full Mobility Restored...
"You cannot put a price tag on health and well being. About 2 years ago my increasingly painful and debilitating right shoulder was diagnosed as tendinitis. In spite of physiotherapy, heat application, and follow through on suggestions made by my well-intentioned friends, the situation only became worse. My everyday activities were seriously comprised; major adjustments had to be made to accomplish tasks as simple as driving my car or shopping for groceries.
Out of desperation I decided to follow up on an ad Arora Family Chiropractic was running in the Free Press. After a consultation, and only 2 sessions with Dr. Nitan Arora the pain was almost totally relieved and full mobility was restored. My sincere wish and recommendation is that others consider giving his chiropractic treatment a chance; I cannot say enough in appreciation for what the benefits have been for me personally."
– Anne Collie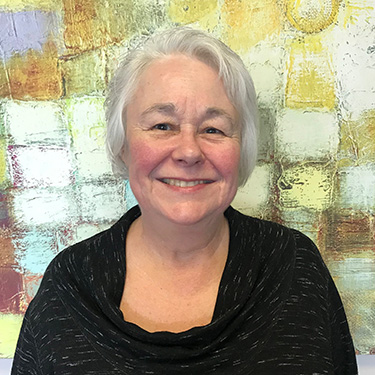 Better Sleep and Energy...
"Early benefits included better sleep and energy. I like the gentle technique Dr. Arora uses (Torque release technique). My back pain became manageable enough so I could work again, and I find Dr. Arora very respectful and professional. Thank you!"
– Barb Rapson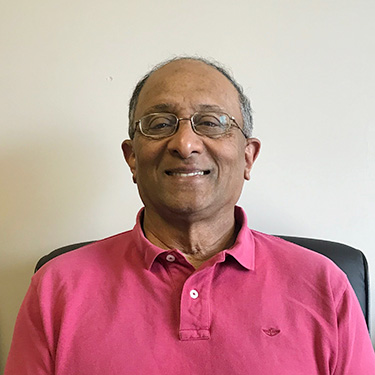 Back to a Normal Life...
"I have been a patient at Dr. Arora's Chiropractic Clinic for about two years. I must admit that I went there out of curiosity and not as a result of any illness. However, after the first few treatments I noticed that a lower back pain that I have lived with for a number of years had disappeared, and a neck pain, resulting from hypercalcification in the cervical vertebrae region, had also disappeared. I have had two post-treatment assessments and the results indicated that my body is achieving near perfect homeostasis. I am already experiencing a regular sleeping pattern, more energy, no pains and normal body functions. In addition to regular physical exercise, chiropractic treatment was one of the best health decisions I have made."
– Algernon C. Karim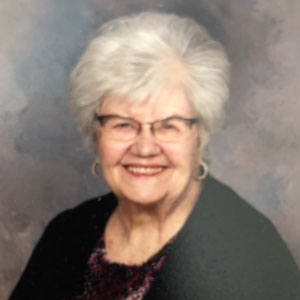 Keep up the good work!...
"I will say that the care and service at the Arora Family Chiropractic Team is outstanding, their genuine caring of each of their patients and teaching them how to deal with their conditions not only at the clinic but each day at home to make their lives better and reduce and eliminate their pain. Keep up the good work!"
– Norma K.