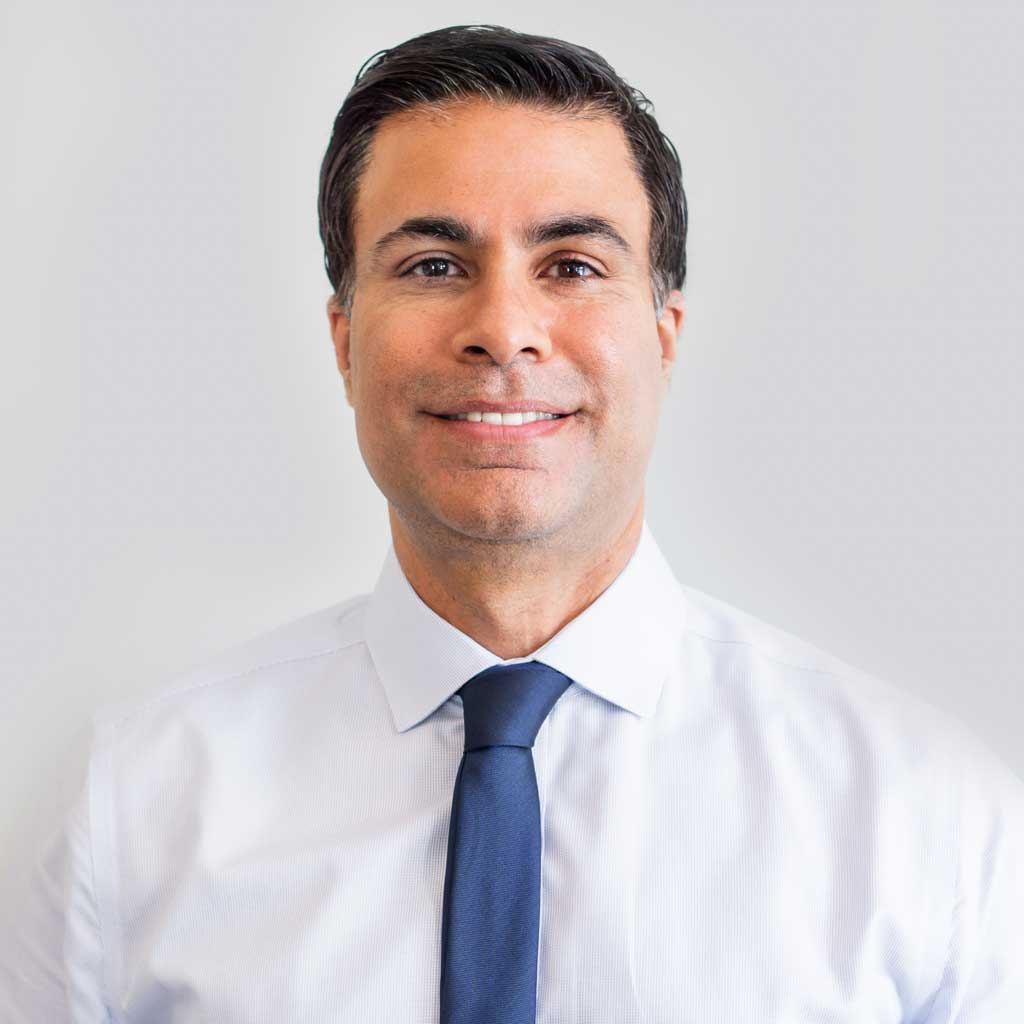 Meet Dr. Nitan Arora
A First Encounter With Chiropractic
While attending university, Dr. Arora knew he was interested in health care, but wasn't quite sure what career he wanted to choose. After a football injury, his coach, who was a chiropractor, encouraged him to see how chiropractic could help him. The amazing results Dr. Arora experienced sparked his interest in chiropractic as a profession. Eventually, he decided it was a perfect fit for him and his beliefs in healthcare, and pursued it as a career.
"When I learned that the spine and nervous system control and coordinate all functions in the body, it resonated with me. I liked the idea of helping people by working with their spines and bringing out their innate abilities to heal without medications or chemical interventions."
Discovering an Unparalleled Technique
To earn his undergraduate degree, Dr. Arora went to the University of Winnipeg. His Doctor of Chiropractic was obtained at Life University in Atlanta, Georgia, U.S.. After returning to Winnipeg from Toronto (where he practiced for ten years), he began to learn about a highly researched technique that gave life-changing results, and which would transform the way he practiced.
Torque Release Technique® is a gentle form of Chiropractic to help the body heal by looking at the root cause, rather than focusing only on the area of pain. Dr. Arora now specializes in it and uses it almost exclusively on his patients. Patients respond well to this low-force, instrument-based method. Dr. Arora is certified in Torque Release Technique ®.
Dr. Arora is a member of the following:
– The Manitoba Chiropractic Association
– The Canadian Chiropractic Association
– The International Chiropractic Pediatric Association
– The International Chiropractic Association
He is also certified in the Webster Technique for pelvic/hip type of disfunctions.
Outside of the Practice
Dr. Arora is married and has a son, daughter, and a labradoodle dog named Ruffy. Dr. Arora enjoys staying fit through CrossFit training, Orange Theory training, and playing ice hockey. He believes in eating healthy and natural, with the occasional moment of indulgence! He enjoys traveling for family vacations and conferences, watching NFL football, and cheering on the Winnipeg Jets. With a firm belief in a work-life balance, Dr. Arora likes to spend time with his family, and take in the small pleasures of life as he believes life should be lived to its fullest.
Dr. Arora is also the owner and operator of the Walmart Medical Clinics here in Winnipeg. He believes all health care practitioners should collaborate to do what is best for patients. He often works closely with the physicians at the Walmart Medical Clinics to optimize patient care.
Contact Arora Family Chiropractic today to schedule your first appointment! Same-day visits are available.