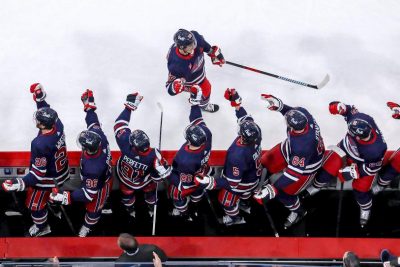 7 days left to win Jets Tickets!
Refer a Friend/Family Member or leave us a Google Review by December 22 to be entered for your chance to win a pair of Winnipeg Jets tickets! Draw to be held on December 23, 2022.  Our Google review link is right here: https://g.page/r/CbaLOiEkSg6YEBE/review
---
Holiday Hours
Please note the following changes in Clinic Hours:
| | |
| --- | --- |
| December 23 | 8:45am – 4:00pm |
| December 24 | Closed |
| December 25 | Closed |
| December 26 | Closed |
| December 27 | Close at 2:15pm |
| December 31 | Closed |
---
Vacation Notice
Please note that Dr. Arora will be unavailable December 26th to January 2nd.
Your care is important to us and we want to keep you on track! Clients seeking care during this time are recommended and encouraged to book with Dr. Nicole Cook, who will be happy to treat you until Dr. Arora returns to his regular availability on Wednesday, January 4th 2023.
---
Learn to use cups on yourself at home!
Register for our Cupping Workshop on January 14, 2023 from 2:00pm to 5:00pm. $175 + GST (includes a cupping set!)
---
Snow is Here! Accidents can Happen 🙁
This is a gentle reminder for what to do if you are in a car accident.Most importantly, make sure you and your passengers are safe.
It's very common to feel shock or disorientation after an accident. Sometimes injuries will present themselves right away, but sometimes they won't (it can even take days).
Once you are able to collect yourself, and you start feeling pain, you contact MPI and open an injury claim.
You may think, "Oh, it's nothing. I will get better…" but did you know that studies show even the mildest whiplash injuries can have long lasting effects? So no injury should be taken lightly…
Once you open an MPI claim, simply contact our office to book an appointment for Chiropractic or Athletic Therapy treatment. We will take care of any paperwork needed, submit reports on your behalf, and bill MPI directly for any treatment needed.
It's that simple!