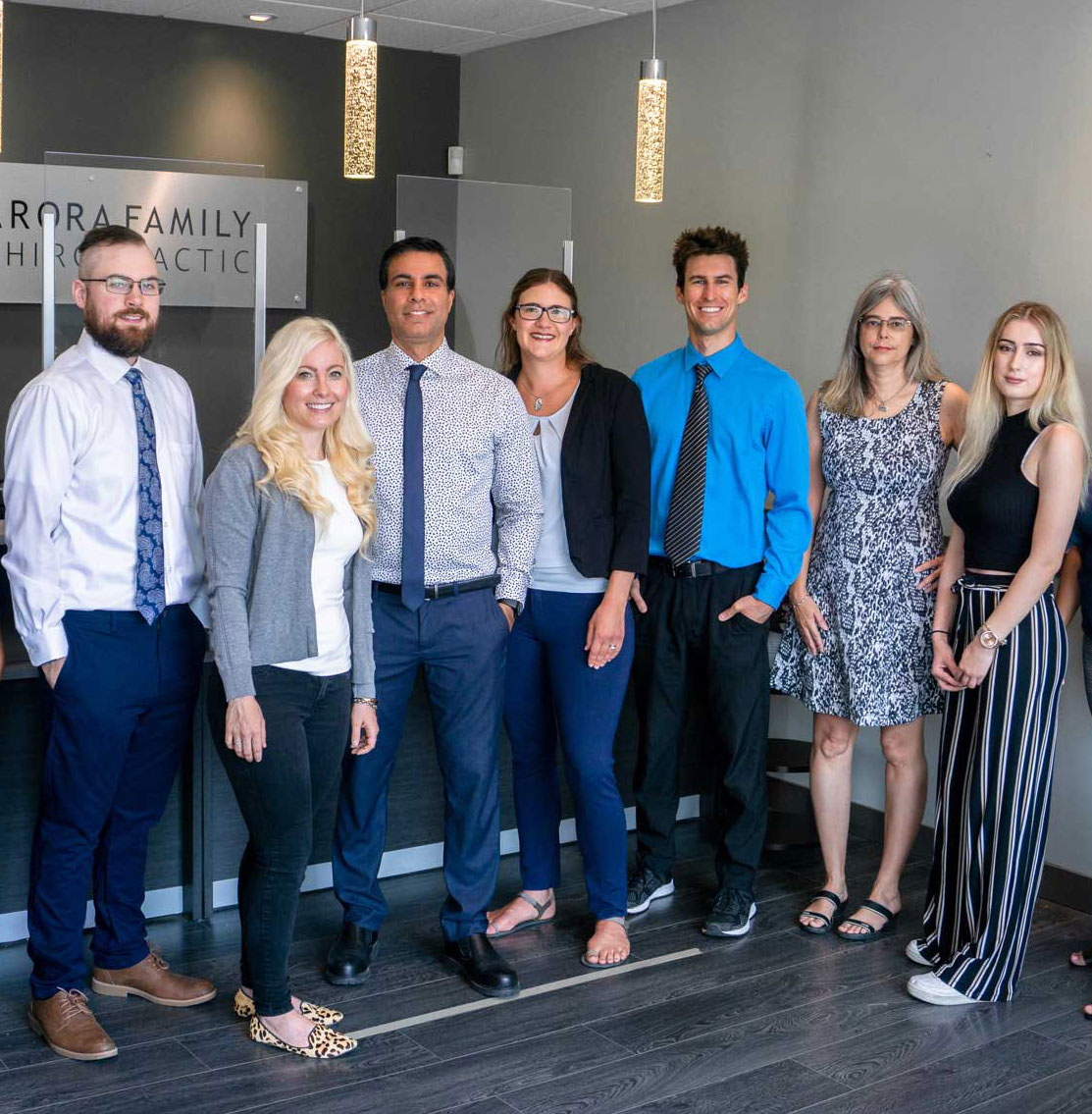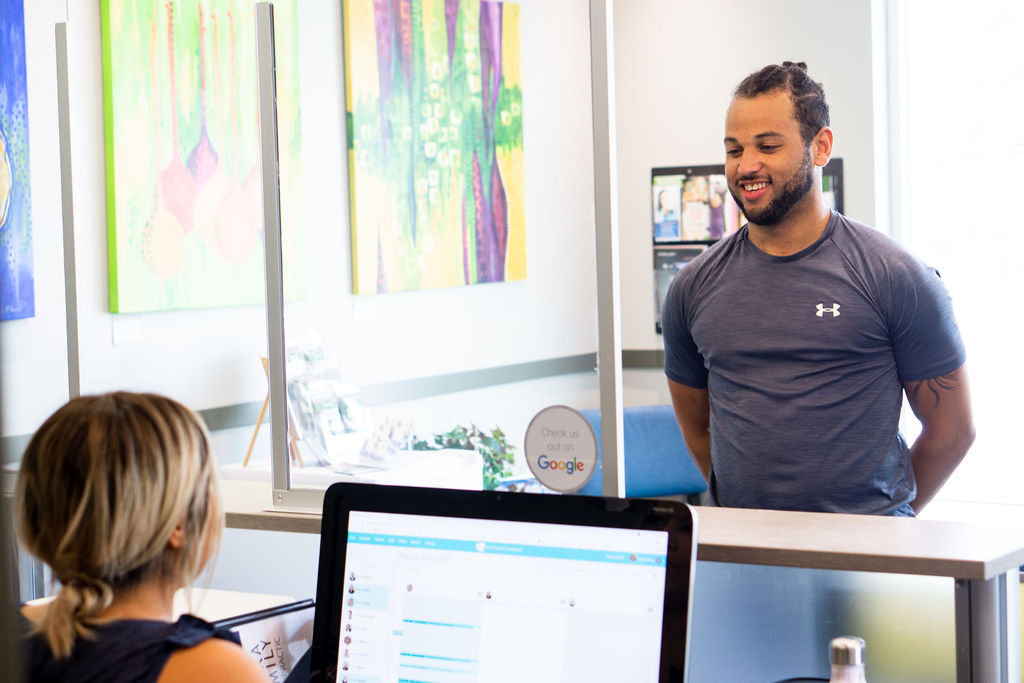 We treat a wide variety of conditions, including:
⦿ Poor Posture
⦿ Neck or shoulder pain
⦿ Back Pain
⦿ Headaches
⦿ Numbness/tingling in arms or legs
⦿ Disc issues (herniated, bulged discs)
⦿ Tennis Elbow
⦿ Car Accident injuries eg. Whiplash
⦿ Low energy or poor sleep
⦿ Pregnancy pain
⦿ Children
⦿ Sports Injuries
⦿ Post-Concussion Management
⦿ Sciatica
⦿ Heel Spurs, Plantar Fascitis
⦿ Dizziness/vertigo
⦿ Scoliosis
⦿ Tailbone pain
Dr. Nitan Arora
Dr. Nitan Arora is dedicated to gentle spinal care that allows you to utilize your natural healing abilities.
He takes pride in providing chiropractic care with a low-force and precise approach called Torque Release Technique®. It attains excellent results through an instrument that doesn't involve any cracking, popping or uncomfortable positions.  With that being said, Dr. Arora does provide spinal manipulations when needed. He also uses SOT blocking, and is a big proponent of spinal decompression and shockwave treatment when needed.  He is also proficient at Zone technique – another gentle approach used to balance deeper physiological zones in the body.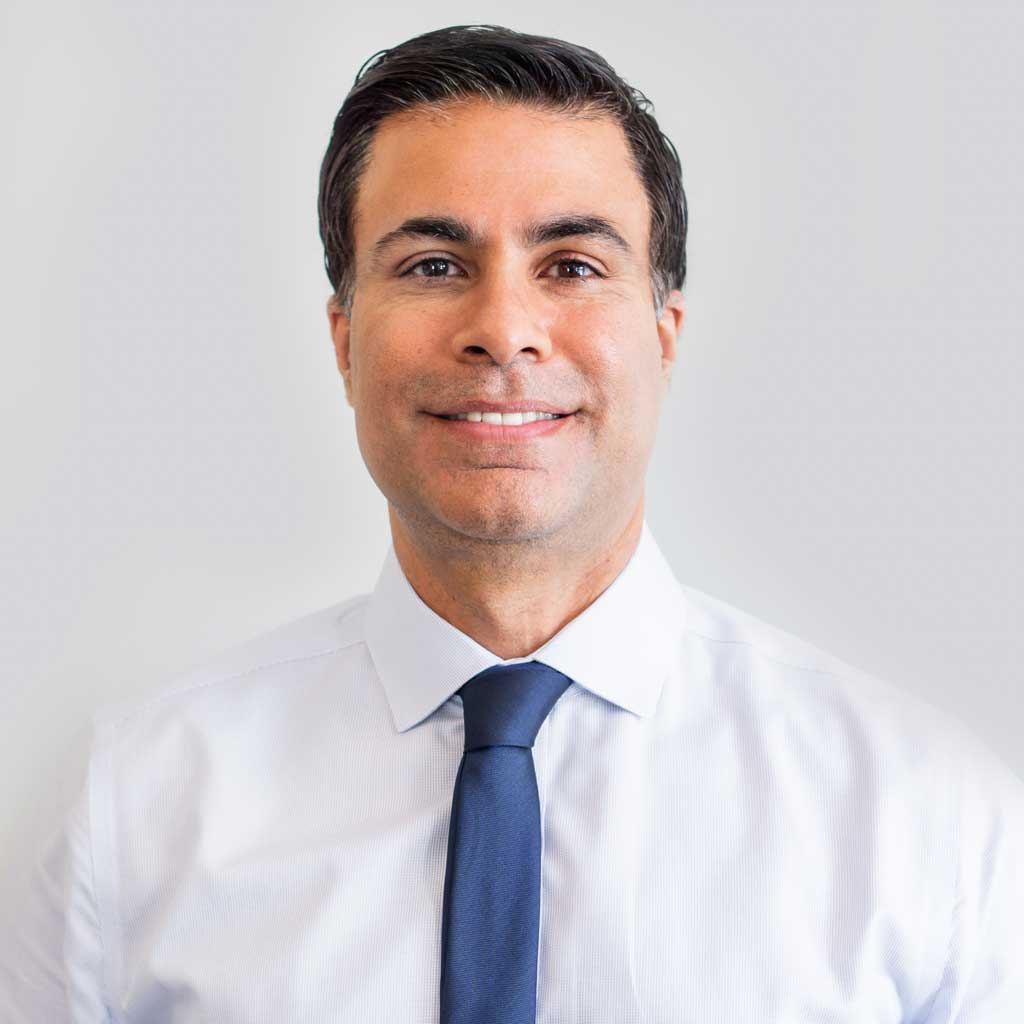 Dr. Nicole Cook, BSc., D.C.
Dr. Cook is Webster technique certified and utilizes drop pieces and gentle, non-manual adjusting techniques with many of her patients. She is currently completing her International Chiropractic Pediatric Association diplomate. She sees a variety of patients of all ages, but has extensive experience working with pre and postpartum individuals as well as their little ones. Dr. Cook is also a medical acupuncture provider.  She additionally is proficient in Zone Technique.
MEET OUR OTHER PRACTITIONERS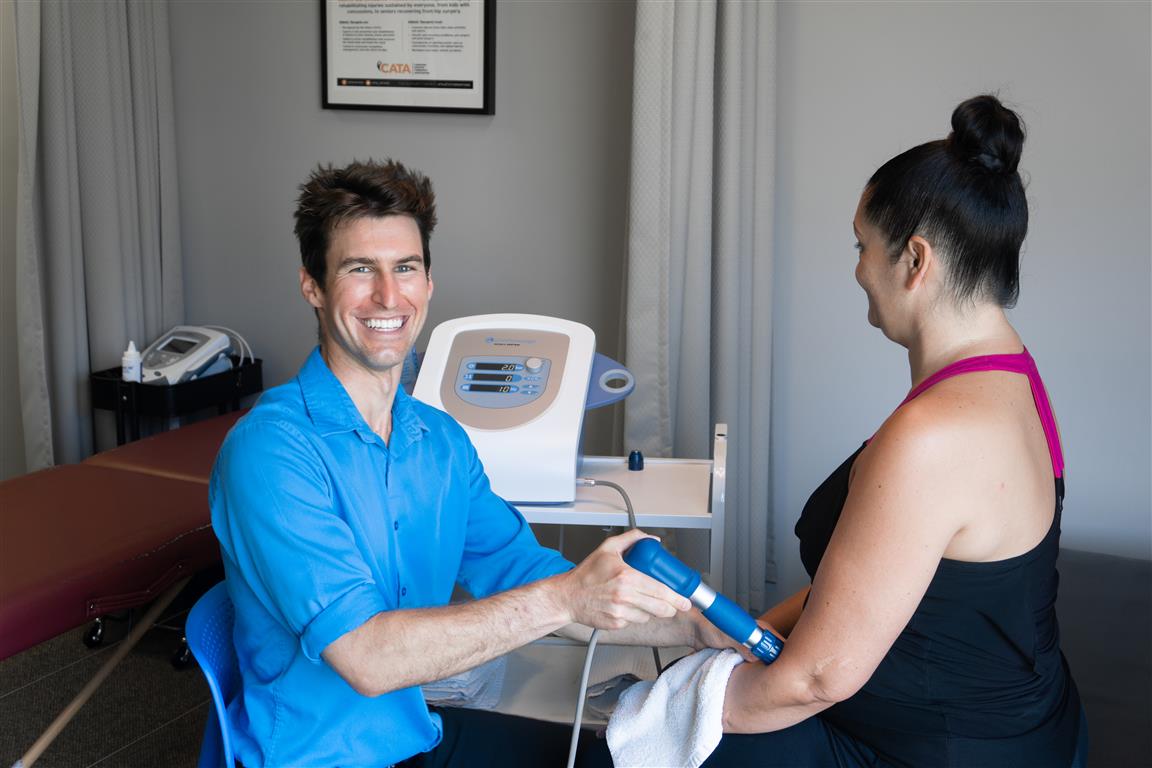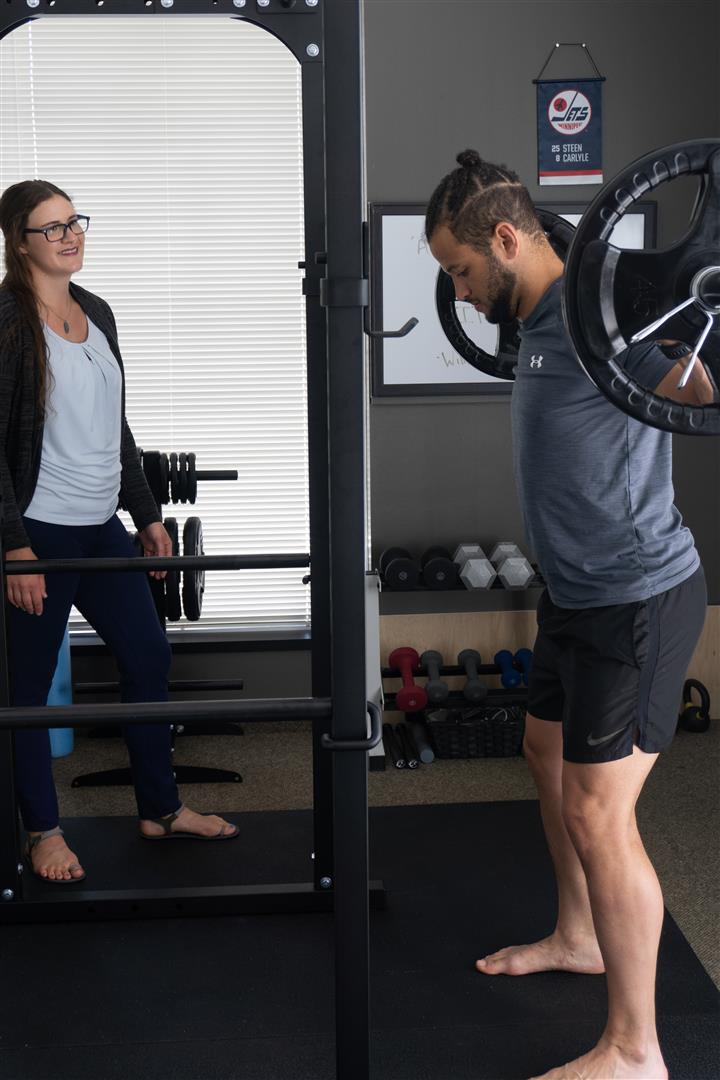 We Get Results at Arora Family Chiropractic
Reduce your pain levels with the many solutions offered at Arora Family Chiropractic. Winnipeg Chiropractor Dr. Nitan Arora and his friendly team provide a comfortable atmosphere that will allow you to relax and know you're in the right place to start your healing.
The services you can choose from at our practice include:
╴Chiropractic care
╴Shockwave therapy
╴Spinal decompression
╴Athletic therapy

We also offer custom-created orthotics to give your body a strong, healthy foundation. We were the first clinic in Winnipeg to start offering shockwave therapy and the first clinic to start offering spinal decompression treatments. Our patients benefit greatly from our years of experience as pioneers with these treatments.
Our services are covered by the following insurance companies:
╴MPI
╴WCB
╴Blue Cross
╴Canada Life
╴Sunlife
╴Manulife
╴Greenshield
╴and more…
Our Mission
To help people of all ages in reaching their potential for health. Though a state of well-being is natural, it can be suppressed by subluxations in the spine that negatively affect your nervous system, leading to health issues. Chiropractic care can correct these subluxations, allowing you to express the greatest possible health. If we determine that one of our other treatment options is most appropriate, we'll make the recommendations to you and let you decide how you'd like to proceed.
Our qualified team keeps your best interest in mind at all times. We see a variety of people and welcome all ages, from kids to senior citizens.
We sometimes see clients misspell our name as 'Aurora Family Chiropractic'. While we love the northern lights as much as the any Winnipegger, our name is spelt 'Arora' after Dr. Arora.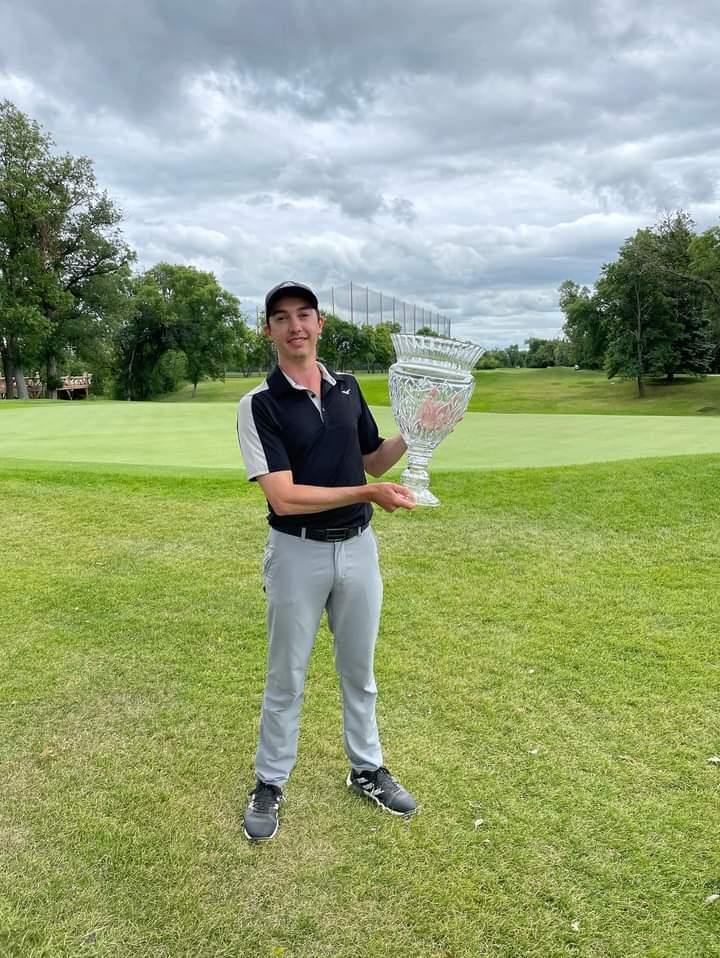 "There's a reason you're reading another 5 star review for Arora Family Chiropractic. Dr. Nitan and his TRT method have worked wonders for relieving my back pain and allowing me to live life pain free"
– Colwyn Abgrall
Champion of the 2023 Manitoba PGA Golf Tournament 👑
"I have Myalgic Encephalomyelitis/Chronic Fatigue Syndrome (ME/CFS). ME/CFS is a chronic neuro-immune disease that causes complex symptoms in multiple systems in the body (WHO). The cause is unknown, although in many cases ME/CFS is preceded by a viral illness or untreated bacterial infection from which the patient never recovers. Prevalence is growing as the current pandemic has revealed COVID-19 to be among the many viruses capable of triggering the myriad of symptoms present in patients living with ME/CFS. The Chiropractic care I receive at Arora Family Chiropractic is excellent. I have chosen a number of integrative modalities to reduce symptoms and improve my quality of life including the wholistic approach of Chiropractic care. Dr. Arora balances my central and autonomic nervous systems and this improves my other autoimmune and musculoskeletal issues such as hip dysplasia and spinal stenosis. The office is very welcoming and friendly. Dr. Arora is a kind, compassionate and thorough Chiropractor. He cares about his patients and I strongly recommend him."
– Bev Friesen
Coordinator
MB ME/CFS Support Group Inc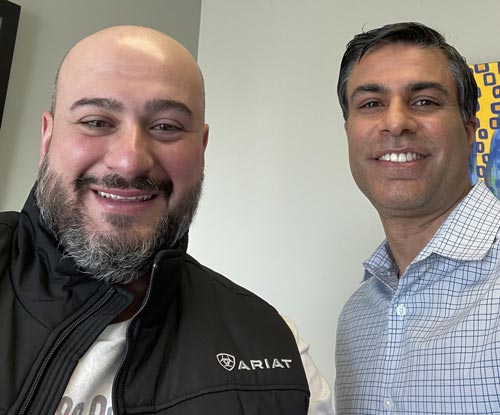 "Dr. Arora and athletic therapist, Ashley have helped me with my lower back and sciatica problems that I had been suffering for such a long time. They are knowledgeable and use various techniques to alleviate my pain. The clinic staff are also wonderful!"
"About 2 years ago my increasingly painful and debilitating right shoulder was diagnosed as tendinitis. After a consultation, and only 2 sessions with Dr. Nitan Arora the pain was almost totally relieved and full mobility was restored. My sincere wish and recommendation is that others consider giving his chiropractic treatment a chance; I cannot say enough in appreciation for what the benefits have been for me personally."
"I have been a patient of Dr. Arora's for just over 2 years now and have nothing but great things to say about him and his staff. Both Dr. Arora and his staff are friendly, knowledgeable and very accommodating. I am extremely satisfied with the service and results I have received at Arora Family Chiropractic."
"Dr. Arora always listens to what you have to say, and will make suggestions as to how to help yourself with the healing process. I would certainly recommend his service to anyone, as I have done with my family. And they also concur with my remarks!"
– Matriarch of 4 Generations of Patients
"Out of all the practitioners I have been to, Ashley demonstrated empathy above and beyond what I am used to receiving. In Ashley's case, she will take the time to figure out the cause to my problem, offer the best possible treatment, and leave me with a program I can take home and help myself to recovery. If I have any questions about the treatment, or I forget how to do an exercise; she was happy to run it by me again. If I was unsure about a treatment; she took the time to explain it and make sure I was comfortable with it. Best case scenario for her is you visiting less often because that means she doing her job right. All in all a great experience and I'm happy to have her available when needed."
"Early benefits included better sleep and energy. I like the gentle technique Dr. Arora uses (Torque release technique). My back pain became manageable enough so I could work again, and I find Dr. Arora very respectful and professional. Thank you!"
"Dan is a fantastic and knowledgeable member of your staff and I am glad he helped me with my issues!"
"Thank you for talking the time to try and help me. Very informative, detailed and professional atmosphere."
"I am already experiencing a regular sleeping pattern, more energy, no pains and normal body functions. In addition to regular physical exercise, chiropractic treatment was one of the best health decisions I have made."
"We feel connected and at home at your clinic. Thank you so much! Keep up the good work and maintain your standard."
"I appreciated getting copies of my reports!"
"Excellent clinic, was great experience. Will recommend to anyone who needs such health service."